The Flat Cats Story
The History of Flat Cats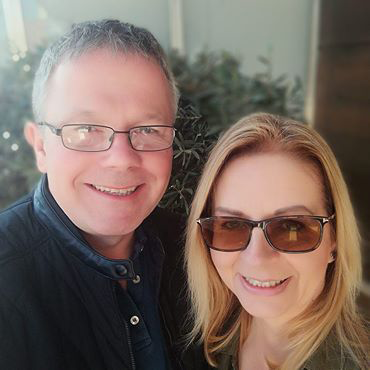 "I have owned cats for many years - Call me a worrier but I was always terrified about opening windows upstairs in case the cats walked out onto the window sill. I needed an effective way to keep the cats safe but allow me to open the windows and not to worry - so, I invented Flat Cats" -
Dominic Parker - Inventor of Flat Cats
Hi, I'm Dominic Parker, the inventor of Flat Cats. For many years I worked from an office at home and my cats (Wilfred and Suzie) simply insisted on being in the same room as me, although they had the run of the whole house!
Getting hot and bothered in my home Office -
When I was living in South London, I used a bedroom for my office and the room was facing south. In the summer, the room warmed up a LOT and, with my computers producing even more heat, I really needed to open the windows. Unfortunately, my desk met exactly with the window sill and the cats loved to lie down and sunbathe on the desk while I was working. The problem was, if I opened the windows, the Cats were straight over to the open window threatening to take a walk along the window ledge, so, the windows remained shut and I cooked!!
Okay, I'm a little paranoid about the safety of my cats -
I know cats have excellent balance but I was just terrified about them falling so rather than run the risk I only opened the windows a crack to try and let some air in and to keep the cats from getting out. Eventually hot and frustrated I decided that there must be another way.
Searching for the solution -
Over the next few months I tried a number of different things to achieve the result I needed. The problem I had was that no matter what I thought of, getting hold of the materials to make it was a real problem. I tried everything from plastic garden mesh (simply because it was available off the roll at the garden centre) to pvc coated wire mesh, again available from the garden centre. I managed to make some of these work but with UPVC windows the problem I kept coming back to was that in order to make any of these prototypes really effective I would have to drill holes in the window frames, and I really didn't want to do that.
3 years in the making -
It eventually took 3 years and many different prototypes to finally come up with Flat Cats. Even when I had settled on the materials to use I discovered that buying small quantities was nearly as hard as finding the materials in the first place. The first real Flat Cat cost me around £75 in materials alone and, as you would guess, I didn't have much use for all the surplus materials that I had been forced to purchase.
It dawned on me that other people must have the same problem... or was it just me being paranoid about my cats? Searching through the internet I found that not only were there a lot of people with the same problem (cat safety vs an overheated house) but there did not seem to be an existing solution available.
In 2005 I spent a year living in a second floor flat. With its large south facing windows, boy, was I glad that I had spent the money on building a Flat Cat. I managed to stay cool (or cooler than I was before) and the cats were very happy and safe. They actually seemed to take up residence at the window, getting all the smells from outside and toasting themselves in the sun at the same time.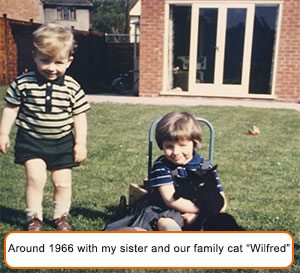 You can see what Flat Cats are all about by Clicking Here.
If you have any comments or questions then I am always happy to hear from you so please feel free to call me on 01526 833660 or email me on info@flat-cats.co.uk. I monitor the emails myself and will reply to you personally.
Flat Cats enable you to open your windows and, just as important, mean you can stop worrying about the cats safety. They really worked well for me and I hope that they do the same for you
Best wishes - Dominic
If you have any questions at all regarding this product please do not hesitate to contact me personally at info@flat-cats.co.uk or call me on 01526 341186.